The Top 4 Things To Look For In QMS Mobile Apps
Richard Wilson
February 27, 2018

According to the Verdantix global survey of 382 EHS decision-makers, 57% expect to use mobile apps in 2018 either widely across all their facilities, at multiple facilities or as a pilot project at one facility. Mobile has become a game changer for modern quality management systems.
Request a live demo of AuditComply's mobile app here.
AuditComply is noticing a large trend towards mobile applications for QMS platforms. QMS software vendors who fail to offer mobile apps are now at a severe competitive disadvantage.
Here are four things to look for in a mobile Quality Management platform:
1) Field Ready
While you read through this post, a large number of audits and assessments are currently being conducted in the field, with the majority still operating with manual tools such as spreadsheets or word documents. The users conducting these audits all require robust and agile software to operate across multiple environments at any one time. A checklist on a clipboard can be easily replaced with an iPad or smartphone.
To be field ready, QMS apps need to facilitate an e-signature, collect and securely process voice data, capture images and videos of non-conformances, generate reports instantaneously, offline operation, sync capabilities and even GPS coordinates as evidence.
Offline functionality is a must-have when operating outside the four walls of your office. AuditComply's mobile application provides users with a full assessment engine to conduct checklists, audits and assessments offline, anywhere at anytime. We have customers operating in the most northern regions of Canada to the hottest deserts across the Middle East. Having a poor or non-existent internet connection should not halt your ability to conduct an audit. Having an offline capability in your audit management system will enable you to continue to conduct, answer and save your assessments until you come back into a WiFi spot or 4G area.
2) Support For A Large User Base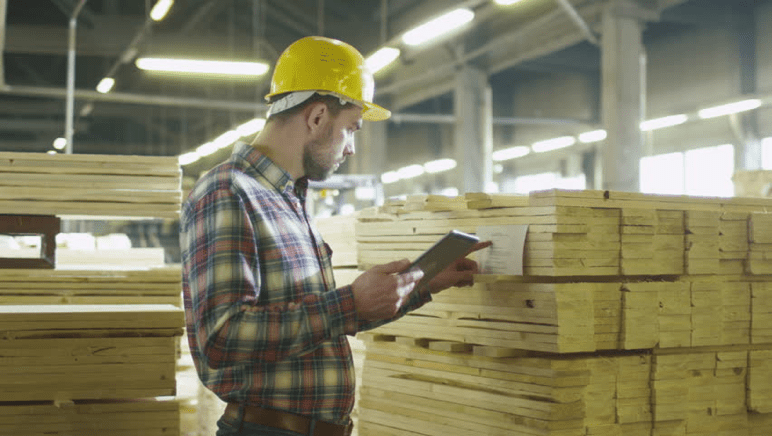 When looking at a range of applications you need to make sure they can accommodate your user base. The sole purpose of having a mobile application is to be able to extend your QMS functionality to all your colleagues and users. Having a connected platform empowers users to save time and boost performance in their daily tasks. All through the ability to access critical information at their fingertips and be able to report non-conformances with just a few taps on their smartphone or tablet. Multiple users will be utilizing the application at any one time, if your chosen platform cannot handle a large user base, operations will become slow and inefficient, a troubling scenario for any field auditor.
3) Intuitive user interface with unparalleled functionality
When assessing which mobile application is right for you, it is important to consider what app looks the best but sometimes less is more. Modern mobile applications need to be easily accessible whilst understanding and anticipating the needs of the user. A simple UI within your mobile app will streamline and improve your workflow capabilities, empowering performance across the entire team.
Your assessments and checklists have to be attainable at the touch of a button, questions need to have enough space to formulate comprehensive answers and you should be able to conduct the audit with no distractions from the interface. However, it is important to note that mobile applications are simply an extension of your chosen QMS software and are not intended to replace the original platform.
4) In-progress audit sync
Audits or assessments conducted on the platform should be seamlessly synchronized between smartphone, tablet and desktop, allowing you to start an audit on one platform and then pick it up on another. AuditComply recently announced this extension to its product to support syncing between devices across our platform.
Today, there is still a surprising number of auditors currently planning, scheduling and managing their data and evidence using manual processes. This inefficient approach makes the audit process costly and difficult to scale, while also compromising quality and complicating traceability.
There are always various risks when selecting any type of software. However, by taking into account these four points, you will be able to mitigate the risk of selecting a poor platform and ensure you select the right QMS mobile application best suited to meet your organization's requirements.
Request a live demo of AuditComply's mobile app here.
For further details on the AuditComply solution or to avail for a free trial please contact us at info@auditcomply.com.
Disclaimer: This blog is not legal advice and should be considered educational in nature.