Supply Chain Managers – Are you losing sleep?
Richard Wilson
August 22, 2018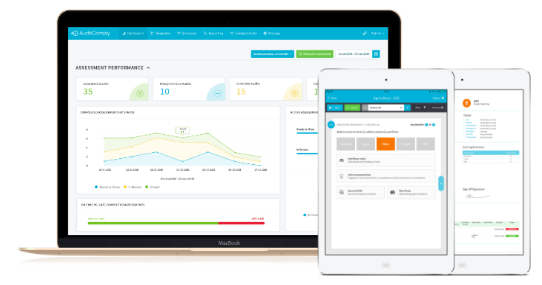 Bottom line: Unfortunately, AuditComply is not entering the sleeping pill business. What we are doing is offering you a powerful software platform to relieve the pain and pressure that comes with your job role.
AuditComply's Risk & Performance Management Platform is providing supplier networks worldwide, with greater data accuracy, visibility and insights. Allowing for bigger and better data to be shared across supply chains, from operations up to board level.
As the economy continues to improve and organizations drive themselves to minimize risk, maintain compliance, improve quality, and gain a competitive advantage, supply chain visibility is becoming a bigger issue. Hyper-competitive landscapes are applying pressure on organizations to continuously improve and streamline their business processes. As we know, supply chains have, for a long time, operated on manual analytics and unquantifiable performance indicators, however, the type of analytics which are advancing the industry today is real-time business intelligence.
Organizations require SaaS solutions which can resolve those rapidly growing, unstructured, messy, data sheets. A task which cannot be done using manual/offline processes such as Excel or Word. It's time to go digital. If you're in your office now, look around, see all that paper? Now, Imagine every single sheet of paper was securely stored on one centralized platform.
Cloud technologies and SaaS solutions are bringing flexibility and greater oversight to move beyond the constraints of traditional supply chain management methods.
The aim for supply chain management is to be able to use their data to identify issues, leading to better and faster decisions. Supply Chain managers want better visibility of their supply chain process to capture data from end to end. What's the best way to make this happen?
Good Sleep is a Reachable Dream with AuditComply
AuditComply's Risk & Performance software platform offers a complete supplier management module. Designed to increase the visibility and traceability of all supplier processes, integrating compliance, quality and risk mitigation throughout the whole supplier network.
Supplier inspections, claimbacks, monitoring, bespoke grading/scoring, and corrective actions are just some of the integrated features offered by AuditComply's Risk & Performance platform supplier module.
By using secure cloud technology and fast integration capabilities AuditComply delivers:
-Full traceability of process and data, up and down the supply chain.
-Comprehensive, real-time analytics dashboard – locate and manage issues immediately.
-Integration with supplier-side solutions with full API access.
-Real-time communication with suppliers, without putting data at risk.
-Multi-site, 360-degree visibility, preventing issues from recurring and slowing performance.
When using an RPM platform, organizations are choosing to compete on speed, quality and performance to get to a level of business intelligence not always possible with traditional ERM or GRC systems.
Let us walk you through AuditComply's supplier management module and show you how to manage and track supplier compliance, build confidence and increase visibility, helping you foster a tighter integration with your supply chain.
Disclaimer: This blog is not legal advice and should be considered educational in nature.