AuditComply Named Among UK RegTech Startups to Watch
Richard Wilson
December 26, 2018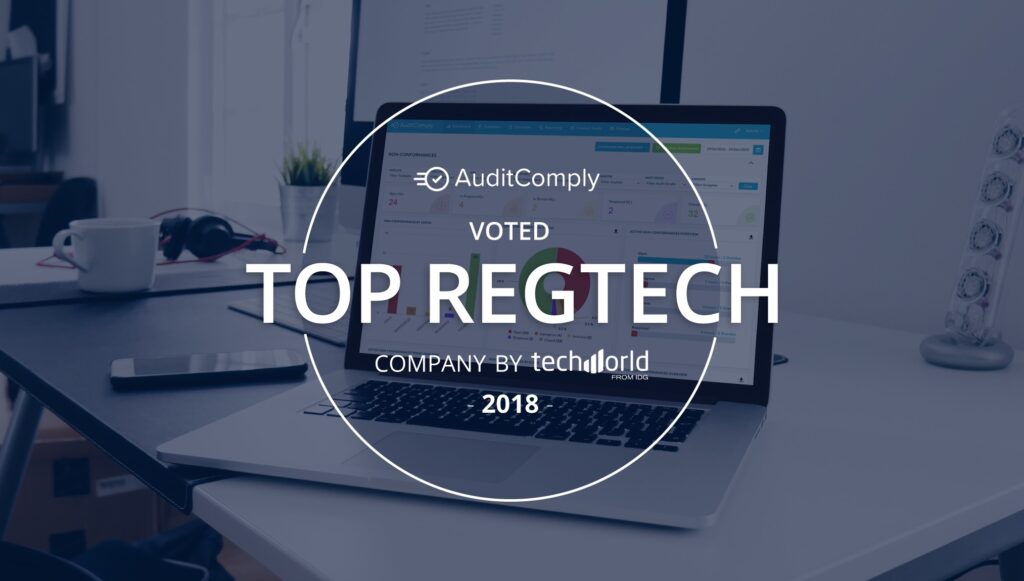 AuditComply is pleased to announce it was named among UK RegTech startups to watch by TechWorld. AuditComply is a Risk & Performance Management (RPM) platform operating within highly regulated industries such as Aviation, Automotive, Food & Beverage, Finance, Healthcare and Manufacturing, with clients situated throughout the UK, US, EU, Middle East and the Asia Pacific regions. Through continued product innovation, AuditComply is mitigating risk, driving compliance and improving quality.
RegTech stands for Regulatory Technology and is known as technology that helps banks and financial institutions manage regulations, drive compliance, reduce costs, mitigate risks and empower performance.
According to Bloomberg, since the financial crisis of 2008, banks globally have paid out $321 billion in fines due to an abundance of regulatory failings. Furthermore, the Financial Times reported, firms' spending on governance, risk management and compliance has increased by 40% since the crisis.
"With financial regulation continually changing, banks and financial institutions are under constant pressure to keep up to speed. RegTech is all about minimizing uncertainty and mitigating risk. This is the future of finance and while AuditComply is utilized across multiple different industries, the recognition from TechWorld is a real testament to the hard work and dedication of our team, clients and the quality of our risk assessment solution", said Richard Wilson, Marketing Manager at AuditComply.
RegTech innovation has the potential to reduce large fines that continue to burden banks and financial institutions by filling compliance gaps, reducing costs and detecting enterprise risks before any regulators. With an increased focus on managing risk and complying with stricter rules, the finance industry are finding new ways to adapt, mitigate risk and boost operational performance with AuditComply.
For more information about how SaaS solutions have become game changers in modern risk management click here.