AuditComply awarded place on G-Cloud 11 Framework
Richard Wilson
June 24, 2019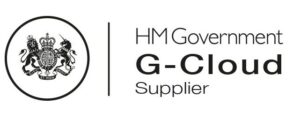 AuditComply, the leading Risk & Performance Management (RPM) platform is proud to announce that it has been awarded a place on the prestigious G-Cloud 11 procurement framework. The AuditComply software platform is available for any organization operating within the public sector.
The G-Cloud 11 framework is an outstanding success story for procurement within the public sector that underpins the Governments "Cloud First" policy launched in 2013. This policy aims to shift towards an agile cloud way of working and was set up to ease the heavyweight procurement process that burdens many public sector engagements. It allows public sector bodies to choose and purchase cloud computing services covering infrastructure, platform, software and specialist cloud services, removing the requirement for traditional procurement methods. The framework can be used by organizations across the UK's public sector including NHS, government, education, emergency services, defense and not-for-profit organizations.
According to figures, a cumulative total of more than £4bn of cloud services have been procured via G-Cloud across its 10 iterations, including £912.4m during the first three quarters of the 2018/19 year so far.
Public sector organizations can use the Digital Marketplace to access services from 3 Frameworks. You can find:
-Cloud services (for example content delivery networks or accounting software) through the G-Cloud framework.
-Digital outcomes, digital specialists and user research services through the Digital Outcomes and Specialist framework.
-Physical datacentre space through the Crown Hosting Data Centres framework.
Public sector organizations can now use the Digital Marketplace which has around 20,000 services to find and compare cloud hosting, software and support.
Nadia Knipe, AuditComply's Marketing Associate, said the framework will contribute to significant growth for the software platform.
"Securing a place on the G-Cloud 11 framework has opened doors to new exciting opportunities for AuditComply and will be a great contributor towards future growth plans. The team constantly innovate to create quality solutions for the public sector. We are excited to be part of the Government's latest iteration of G-Cloud and look forward to working with organizations in the public sector"
For further information, please visit AuditComply.
To avail of a trial of the award-winning AuditComply solution, or to discuss a potential partnership, contact the team on info@auditcomply.com.