AuditComply at the SQF Conference 2019
Richard Wilson
November 21, 2019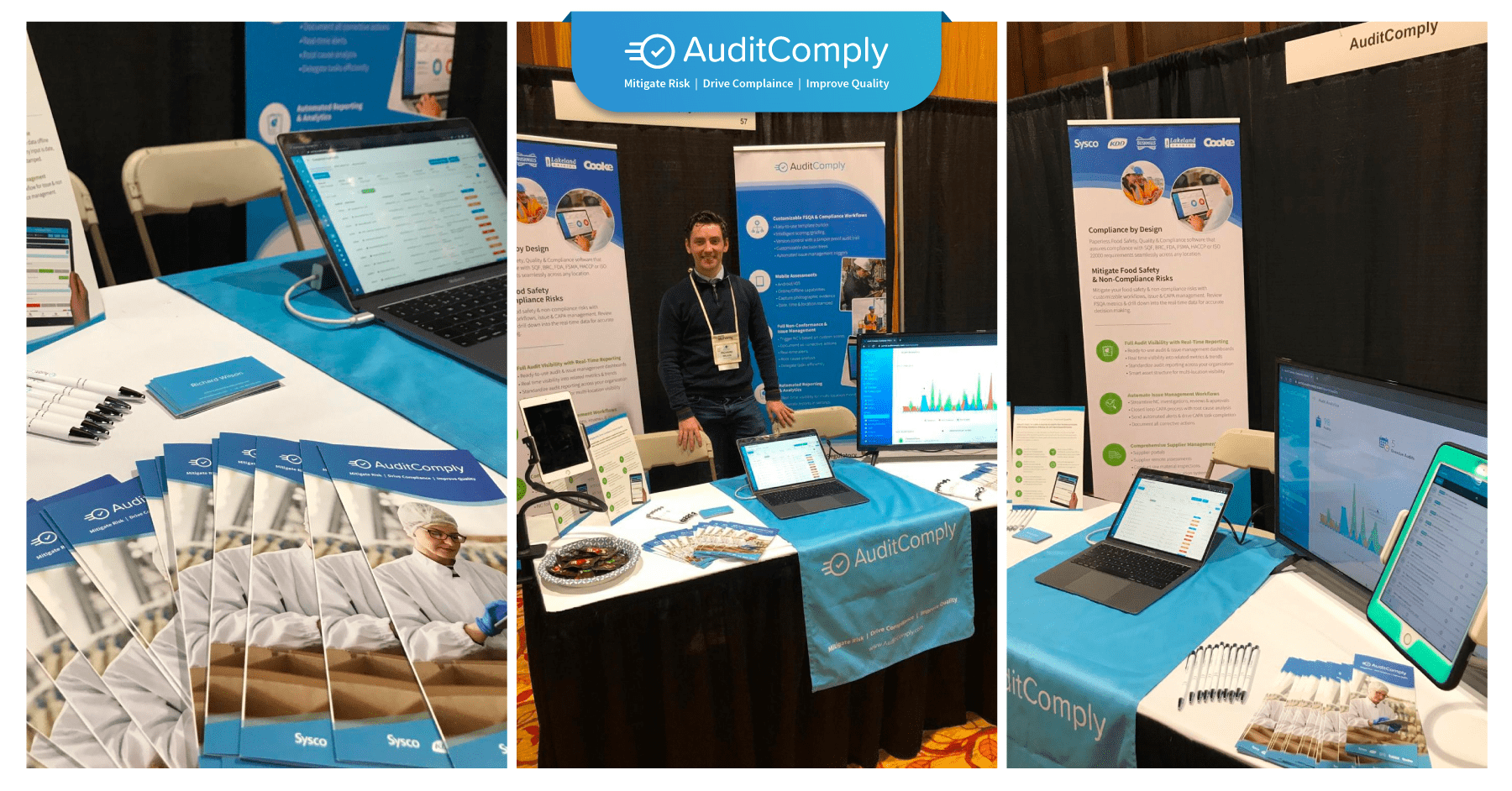 On November 3rd, 2019, the AuditComply team flew from Ireland to San Antonio, Texas, for the SQF Conference 2019. The team was excited to demonstrate how AuditComply is revolutionizing the world of FSQA and Compliance Management.
With more than 1,000 attendees and 60 exhibiting companies, the event presented a unique educational and networking opportunities. Providing SQF stakeholders and food safety professionals with the practical knowledge and skills to improve the efficacy of their FSQA programs, while ensuring compliance with government food safety regulations, corporate policies, and the SQF Code.
The AuditComply team did a great job transforming the space into an unmissable audit management demonstration. We were able to take attendees on a digital transformation journey, using pre-built audit templates (HACCP, SQF, USDA, BRC) to schedule, assess and report in real-time. Our unique issue management workflows, coupled with full CAPA management and root cause analysis, were a highlight for many FSQA practitioners. Attendees relished the opportunity to capture Non-Conformances in real-time using the AuditComply mobile application, attaching photographic evidence (in this case, a spilled drink) – then emailing their automated audit reports to their colleagues (there were no surprises as all audits are time, date and location stamped).
The SQF conference not only provided an opportunity to exhibit but the AuditComply team was able to meet up with current customers. This was a perfect occasion to catch up, grab a drink, discuss all things FSQA. We also conducted a few faces to face training sessions.
We want to thank all the participants, partners and facilitators for making our first SQF conference experience so memorable. It was one of the most enjoyable and impactful events we have attended to date.
We look forward to seeing you next year, October 27-29, 2020, in Orlando, Florida!