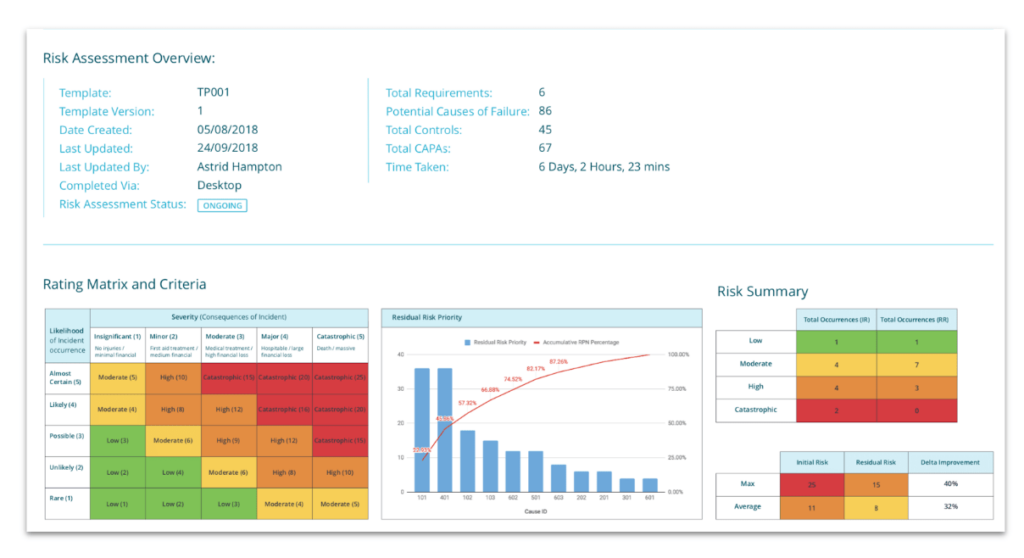 "When China's supply chains sneeze the global process catches a cold".
Coronavirus, also referred to as COVID-19, now makes the above statement a reality, presenting itself as a critical risk factor for supply chains across the globe.
For example, Apple Inc. doesn't expect to meet its revenue guidance for the first quarter of 2020. This is due to the production slowdowns and lower smartphone demand, demonstrating the severity of the Coronavirus outbreak. However, Apple isn't the only big tech company impacted by the virus. Nintendo is likely to struggle with production of its Switch gaming device, while Facebook said that it will see production of its Oculus VR headsets drop due to the epidemic. Over 400 companies have warned on the impact of the Coronavirus on Q1 earnings which could also stretch into Q2.
The Automotive industry is also seeing adverse effects, with Chinese OEMs on extended temporary shutdown following the extended Lunar New Year holiday. While many factories are expected to reopen next week, some manufacturers say they will keep their plants idled for much longer.
Honda Motor Co. (a manufacturer with three assembly plants in the city of Wuhan), said they had plans to repair their production lines during the Lunar New Year holiday, however this was stopped due to restrictions placed by local authorities. South Korean car giant, Hyundai Motors, are feeling the strain as they have increasingly relied on China to provide supplies to build their automotive products; one of its main suppliers in Kyungshin, supplying almost half of the wiring harnesses for Hyundai's auto electrical systems, is now scrambling to make up for production shortfalls.
The outbreak is yet another challenge for the automotive industry – an industry that is already facing slowing sales, tighter profit margins and increasingly stringent regulations. The intricacy of modern supply chains, especially in Automotive (where a typical finished product is assembled from roughly 30,000 individual parts) make it difficult for manufacturers to quickly shift work outside of China.
The need for real-time Risk Management activities
(AuditComply Risk Assessment Report)
Interestingly, there is a serious lack of risks controls in place to deal with this type of supply chain risk. While we understand the Coronavirus may be the most unanticipated risk of 2020, any potential risk to a supply chain should have been documented with controls put in place to manage and mitigate the risk. Organizations need to move away from their static risk assessment tools and move towards a real-time system that can aggregate risk data, in real-time, across the organization's asset portfolio. Any potential risk discovered in the field should also be reflected in the organization's risk reports immediately, allowing for the right controls and mitigation tasks to be assigned.
How Coronavirus Is Impacting Your Supply Chain
Though it is difficult to predict the exact consequences of the Coronavirus, organizations are starting to witness the impact on supply chains:
-Materials: Supply shortages of materials or finished goods coming from or routed through logistical hubs in impacted areas.
-Labor: White and blue-collar labor may not be available due to quarantine guidelines or illness.
-Sourcing: Travel may be restricted to certain areas, limiting the ability to discover, qualify and certify new business or to transact.
-Logistics: Established hubs and supply networks may experience limitations in capacity and availability so that even if materials are available, they would be stuck elsewhere. Finding alternative routes and means of transportation will become difficult.
-Consumers: Consumers may be more cautious in their purchasing habits due to fears about being in public spaces and the potential exposure to the virus. Many may turn to online sales, challenging logistics networks.
Preparing Your Supply Chain for the Future
Disruption to your supply chain is inevitable, however you have the ability to control the severity of these disruptions, only if you have the right risk management framework in place.
Short-term actions:
Begin to develop your risk management plan, focus on countries that have been impacted by the virus, potentially where supply chain exposure is tier 1 and below. Start building your program and prioritize discovery to get a full picture rapidly. It's also important to assess how customer spending might be affected.
The next step is to ensure all your suppliers are within reach or outside the impacted areas and logistical hubs. Additionally, supply chain leaders should work with their legal and HR teams to assess any financial risks due to non-delivery to customers and provide guidance to employees located in the impacted areas.
Long-term actions:
Once the initial impacts of the crisis have been mitigated and controls put in place, it's all about foreseeing the next "when." Supply chain leaders and their teams can, for example, conduct a scenario planning exercise and develop action plans using FMEA analysis. A structured approach for identifying all possible failures in a design, supply chain and manufacturing processes. This is the time to discover or develop alternative sources and diversify value chains.
A risk analysis will help to identify and classify potential failure modes based upon their severity, likelihood of occurrence and control ratings, providing organizations with an overall Risk Priority Number (RPN) to better understand their risk profile and risk tolerance levels across their portfolio.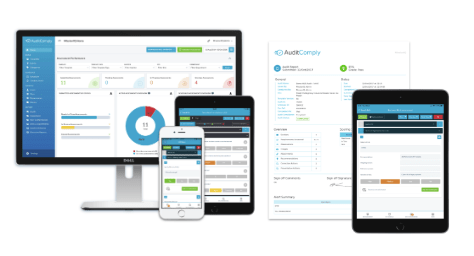 Your organization's risk profile is an extremely valuable data point. It can be used as a reference when it comes to understanding how the organization is managing its critical risk. Risk assessments give you the ability to associate value and meaning to risks, which determines the level of tolerance over time. When an organization is equipped with the ability to measure risk in a way that is relative to tolerance, you can prepare for, mitigate and control your risk rating before you fall out of tolerance.
About AuditComply
AuditComply is an Enterprise Risk Management platform. An integrated risk management solution revolutionizing the way enterprises manage, analyze & report on critical risk.
AuditComply operates in highly regulated industries such as Automotive, Aviation, Food & Beverage, Oil & Gas, Finance, and Manufacturing with key fortune 500 clients situated throughout the UK, EU, US, Middle East and Asia Pacific regions.
If you would like to avail of an AuditComply risk assessment demo please contact us.