SERVE: Internal Audit Approach to COVID-19 and Beyond
Richard Wilson
June 8, 2020

For many Internal Auditors, COVID-19 is the black swan that has loomed over every risk assessment conversation. During this time, we have quantified what-if scenarios and ensured there is a robust business continuity plan ready to be deployed. We have gained comfort that operations will continue with minimal interruption. But, have we considered how Internal Audit will operate in a time of crisis?

KeHE Distributors is a natural & organic, fresh, and speciality food distributor. As an essential business during the COVID-19 pandemic, we needed to react quickly. When faced with the crisis at KeHE, the Internal Audit department put current projects on hold as the focus shifted to higher risk areas. In the spirit of KeHE's commitment 'Serve to Make Lives Better®', our Internal Audit department adopted the following approach:
Survey – Identify and communicate significant process changes, emerging risks, potential control breakdowns, and mitigating controls. As process and control experts, Internal Audit is uniquely positioned to understand the impact of critical business changes and advise management on the effects of those changes.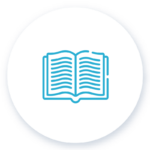 Educate – Brush up on old skills and learn new ones. Take advantage of the numerous complimentary webinars. Additionally, the Certified Internal Auditor (CIA) exam and Certification in Risk Management Assurance (CRMA) also offer discounted registration and application fees through The Institute of Internal Auditors (The IIA). This is also a great time to educate your company on the services that Internal Auditing can provide beyond traditional audits.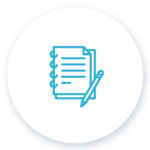 Reassess – Review risk and control documentation. Apply your newly developed knowledge from this experience to the current risk assessment and reevaluate risk ratings, priorities, and any associated action plans. Whether you're using a risk & audit management platform or not, actively communicate changes and be a valuable resource for management through the transition from the initial crisis to the new normal.
Volunteer – Get involved with serving opportunities within your company and community. No act of kindness or aid is too small. Whether it is helping on your company's COVID-19 task force, or sending artwork to seniors in assisted living facilities, you can make a difference!
Engage – Utilize all available technology to continue audit projects and keep in touch with clients, coworkers, and teammates. Perhaps you recently learned new data analytics or continuous auditing techniques. Share that knowledge and work to build those skills into everyday audit work.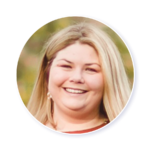 About the Author: Candace Wills, CPA is the Director of Internal Audit for KeHE Distributors and serves as Finance Director on the company's Women Empowered Leadership Committee. She has over 15 years of progressive experience in the retail and distribution industries, having previously worked at OfficeMax and Midas, Inc. Candace is a graduate of the University of Kentucky, a member of Phi Beta Kappa, and a volunteer & member of the Board of Directors for A.D.O.P.T. Pet Shelter in Naperville, IL.
About KEHE: With more than 5,500 employee-owners and a 16-distribution centre network across North America, KeHE Distributors is one of the largest and most respected national fresh, natural & organic, and speciality food distributors. A certified B Corporation, KeHE serves over 12,000 customers and more than 30,000 stores across the United States and Canada.
About the AuditComply: As an Enterprise Risk Management platform, AuditComply transform the way enterprises assess, automate, manage & report on Risk, Regulatory Compliance & Quality. AuditComply operates in highly regulated industries such as Automotive, Food & Beverage, Oil & Gas, Finance, and Manufacturing with key fortune 500 clients situated throughout the UK, EU, US, Middle East and Asia Pacific regions.