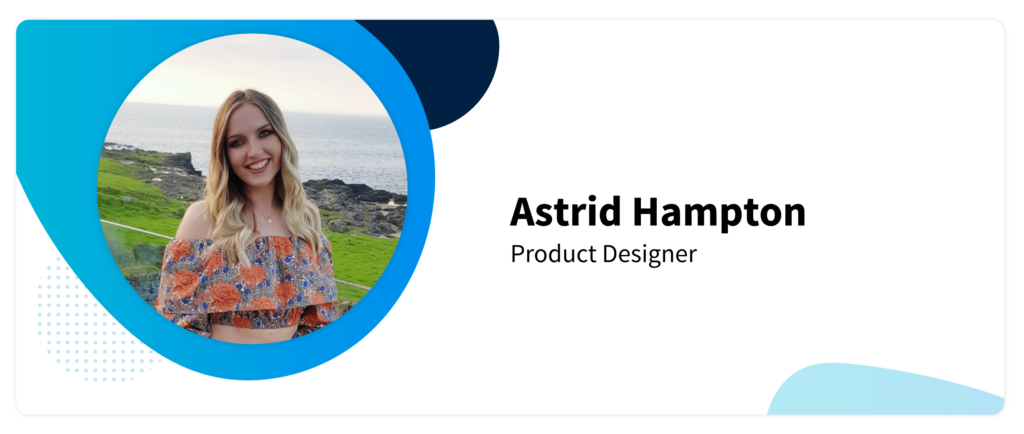 Welcome to our blog series where we feature one-to-one interviews with members of our talented team. Sit down, relax and take a minute to learn more about what life is really like here at AuditComply. Explore the twists and turns of each unique journey and what they value most about their impact on our company and customers.
Meet Astrid Hampton, part of our Product Design team in Belfast.
Learn more about her career journey with AuditComply & how her talents translate into a more enjoyable, meaningful & seamless experience for our users.
Job role: Product Designer
Time with AuditComply: 6 Years 9 Months
How would you describe AuditComply in three words?: "Versatile, Motivated, Creative"
What brought you to AuditComply? What motivated you to apply for the position? What has kept you here?
"I joined AuditComply back in 2015 as part of my work placement for University. I was attracted by the amazing energy the team gave off, everyone was incredibly welcoming. As a junior designer, I was given many challenging tasks that helped me learn and develop my skills as a young professional. I continued to work through my final year and after I graduated I was offered a full-time position. I wanted to work for a company where I'd be able to have a meaningful design impact and a voice within the team."
What excites you most about working at AuditComply?
"The creativity! All ideas are taken on board, the brainstorming sessions are brilliant. The team is incredibly collaborative and everyone gets involved. There is a great deal of trust and freedom given to come up with excellent new features and solutions to customer problems. Seeing your designs come to life is fantastic. Our engineers are incredible, so we get to see new features shipped out almost every month. Almost seven years and a lot of designs later I am still learning every day!"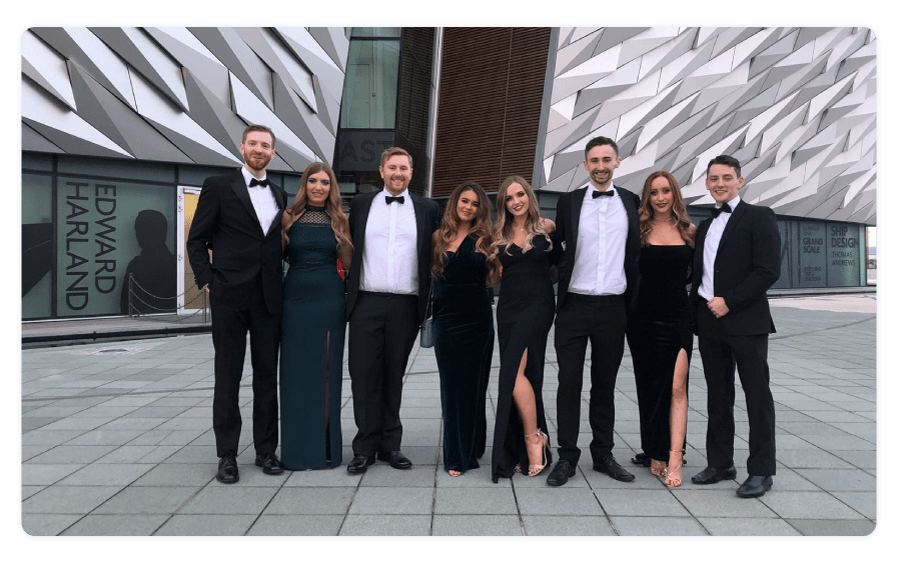 What has been your biggest accomplishment since you joined?
"The development of my skills! When I joined I was a university student and looking back I have learned an incredible amount. Everything from illustration, video editing, user experience and interaction design. There aren't many companies where you are given the creative freedom to explore so many different skills."
What has your experience been like with AuditComply's culture?
"Honestly we are such a fun bunch! Our vibe allows creativity to thrive, everyone has a voice and every idea is considered. It's a culture that so many companies would dream of! There is a lot of creative freedom within my role, AuditComply has so much faith in its employees. We were all hired for specific roles which is reflected in the trust we're given. As a team, our processes have been refined to match everyone's individual strengths alongside the company objectives."
What parts of AuditComply's mission do you connect with most?
"For me, it's all about the usability of the product. If we can create a system that is easier to use than their current manual process or legacy systems then we've done our job."
What are your favourite perks / benefits?
"There are so many! From the hybrid working environment to shopping discounts and lunch on Fridays! We often have team dinners and outings which are great fun. One of our most recent trips was to a Ninja master course which was definitely a challenge! One of my favourite perks is our dog-friendly office, sometimes a little dog cuddle can give you that extra motivation in the afternoons."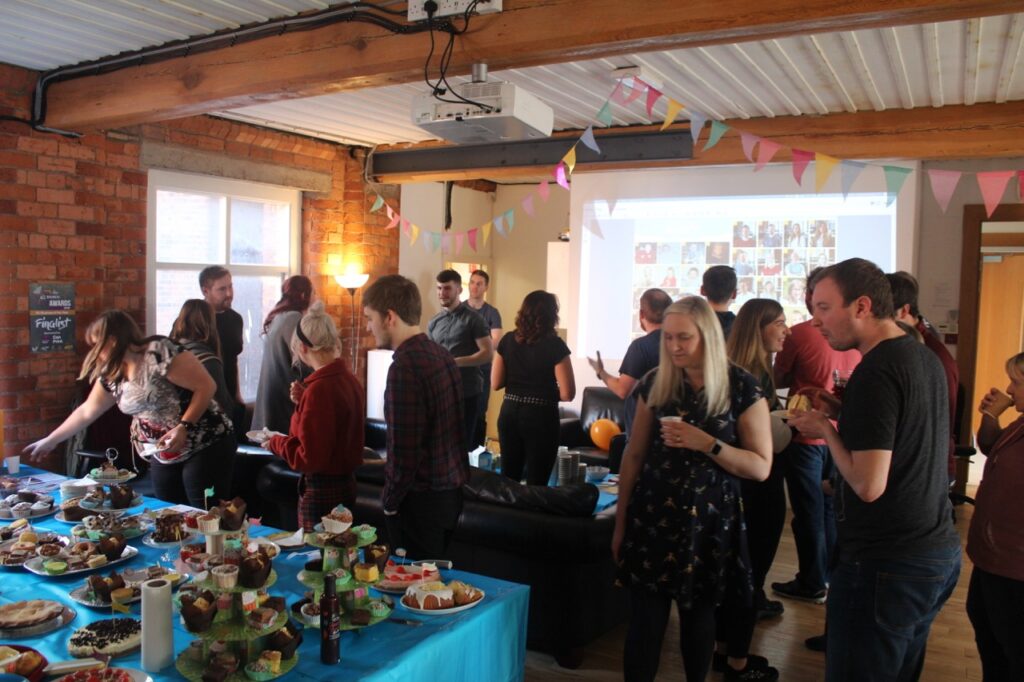 How have you grown professionally since joining the team?
"With the nature of my role, I get to work with every member of the team across all the departments, from Engineering to Marketing. I have learned a lot from all of my colleagues over the years and not just design related! There is a common misconception that people often think that design is just drawing something, but there is so much more to it. Observation and communication with customers and other team members is key. You have to use your logical and analytical skills to create effective prototypes."
How would your family or friends describe you in three words?
"Caring, Passionate, Cheerful"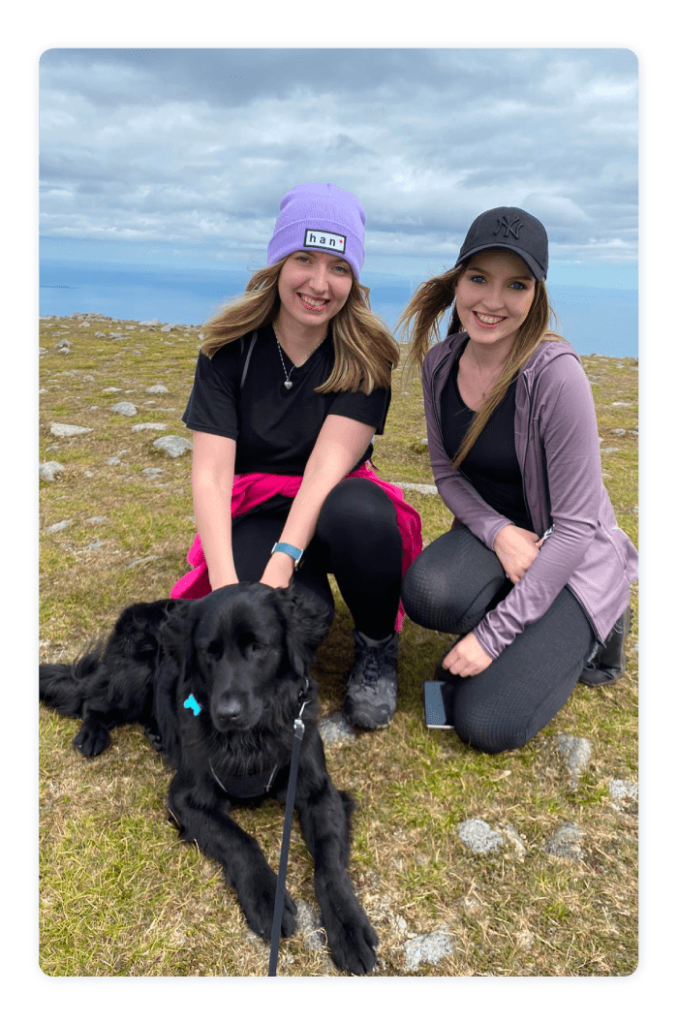 What would you do (career-wise) if you weren't in your current role?
"A car designer hands down! I always wanted to combine my design skills with my interest in cars but unfortunately, I wasn't blessed with the maths skills!"
What do you like to do in your free time?
"I'm drawn to making things, I get so much satisfaction in pouring my energy into creating something (whether it be physical or digital) that serves a purpose or is simply just nice to look at. In my free time, I'm usually crafting in some way. Sewing, punch needling, weaving, woodworking, painting. I love to be creative and try new techniques. If I'm not indoors, you'll find me adventuring the Mourne mountains with friends and my dog Fia. My greatest form of inspiration is nature so I love being outdoors whatever the weather."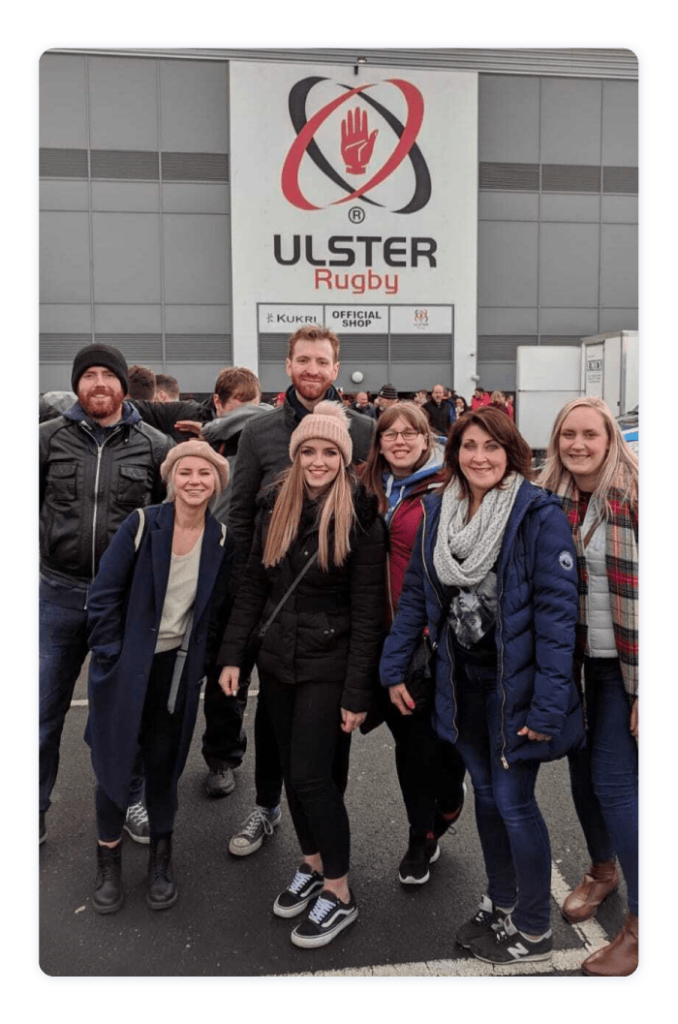 If you could meet anyone, living or dead, who would you meet?
"I have two…The first choice would of course be Freddie Mercury (lifelong Queen fan over here). The man was a genius and one of the greatest performers of our lifetime. Secondly, Hans Zimmer, perhaps the greatest composer of all time. Nothing says talent like being able to evoke emotions and create entire worlds through music. The man is an icon."
If you could say one thing about AuditComply to someone thinking about joining the team what would it be?
"A fantastic place to learn at a fast pace, develop your skills and build on creative problems solving. It's so refreshing to be part of a team where everyone is passionate about the product."
If you're passionate about helping teams thrive and are excited by the opportunity to make a big impact at a fast growing company we'd love to talk to you! Apply today to join Astrid on our Design team, or check out our open roles.