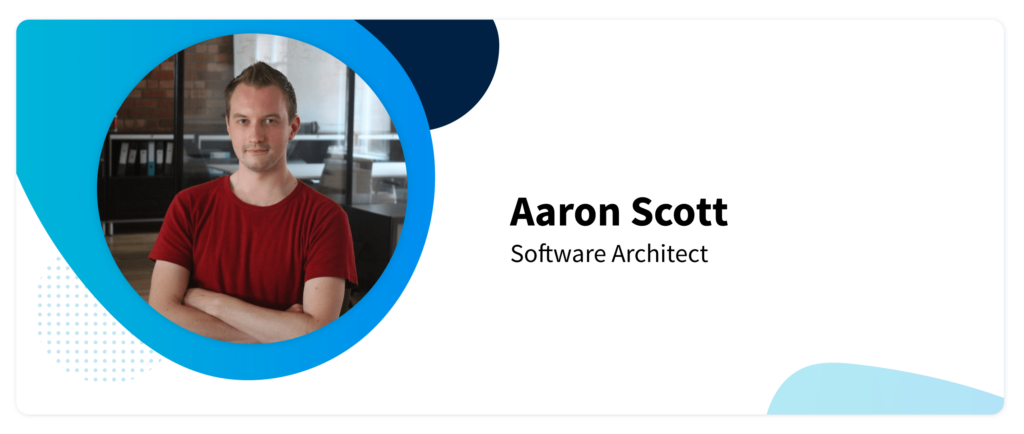 Welcome to our blog series 'AuditComply Voices,' where we feature one-to-one interviews with members of our talented team. Sit down, relax and take a minute to learn more about what life is really like here at AuditComply. Explore the twists and turns of each unique journey and what the team value most about their impact on our company and customers.
Meet Aaron Scott, Our Software Architect in Belfast.
Read more about Aaron and his career journey with AuditComply to find out how he contributes to shaping the solutions that benefit our customers.
Job role: Software Architect
Time with AuditComply: 5 Years
How would you describe AuditComply in three words?
"Lean, reactive, sociable"
What brought you to AuditComply? What motivated you to apply for the position?
"Burnout from my last job. My brother (who also works here) described the work environment and the technologies used, it sounded like a good fit."
Aaron's Career at AuditComply so far…
What excites you most about working at AuditComply?
"Coming from a large enterprise company previously, AuditComply has given me the opportunity to be at the forefront of engineering challenges. Scalability, performance and analytics are key aspects of what I find interesting from a software development standpoint. I feel like I am able to take part in key decisions to help see these areas be designed and delivered."
What has been your biggest accomplishment since you joined?
"The migration from sites and departments to our asset structure."
What has your experience been like with AuditComply's culture?
"There is good camaraderie within the team. Ideas are hashed out, discussed and scrutinised as to what is a good fit. Whilst the team is still fairly small, when working towards a deadline everyone chips in and gives their all to see we meet our development commitments. Socially quite fun, regular outings as a team and good times had during games nights."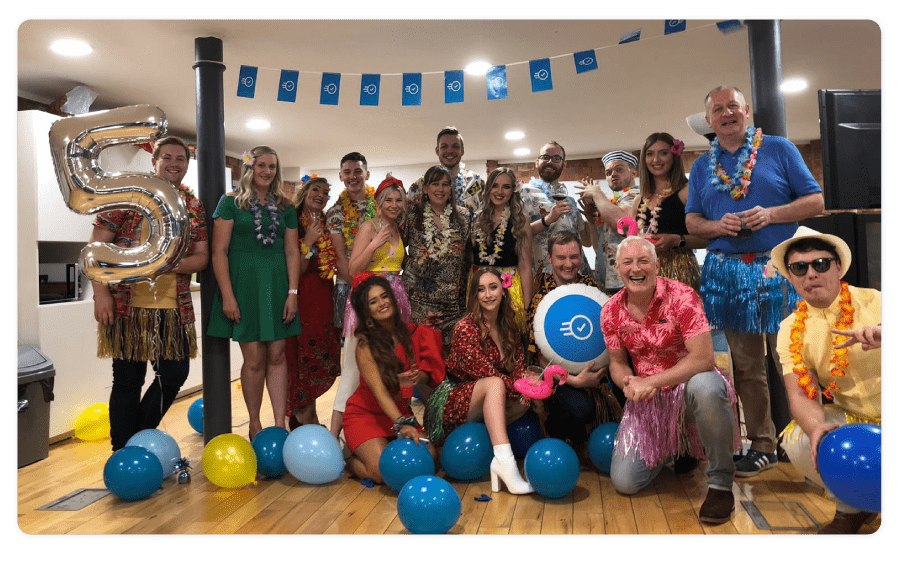 What parts of our mission do you connect most with?
"Helping improve workplace safety for numerous sectors."
What are your favourite perks/benefits?
"Cant say no to a nice free lunch on a Friday! I like the healthcare provided and do like a free coffee via our perkbox membership. Working from home is also a big plus."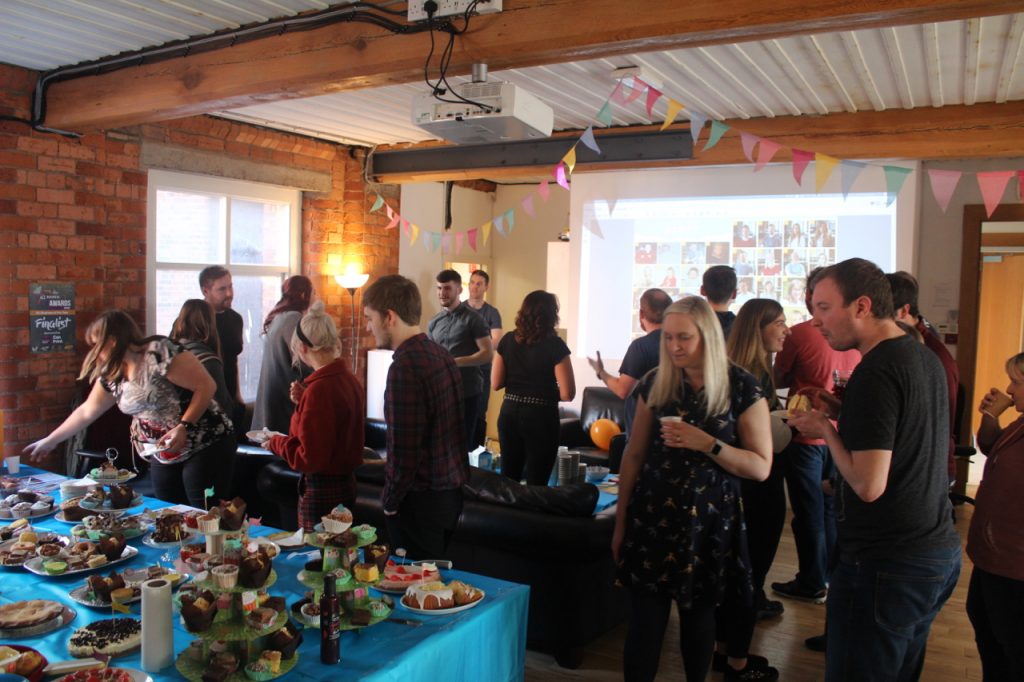 How have you grown professionally since joining the team?
"Whilst I had used private cloud deployments before I came to AuditComply, I've found myself getting more familiar with services such as AWS. My knowledge of those services was somewhat new and I've found an affinity for using them. Seeing new employees come under mentorship and progressing to near senior level is also good professionally as it shows I must be doing something right!"
If you work in Software and would like to join Aaron on our Development team, check out our open roles today!
Life Outside AuditComply
How would your family or friends describe you in three words?
"Dad joke enthusiast."
What would you do (career-wise) if you weren't in your current role?
"Probably performance based engineering. I've always enjoyed taking code and making it more efficient, especially if they are known hot spots for customer dissatisfaction. Knowing that something which was a pain and made someone's life difficult but now doesn't, is quite rewarding. Many things in our profession are done out of sight, hearing about good customer experiences is one of the rare perks after working on something for a prolonged period of time which has no visibility to the customer. If I wasn't in software engineering I'd likely be making furniture or carpentry in some form."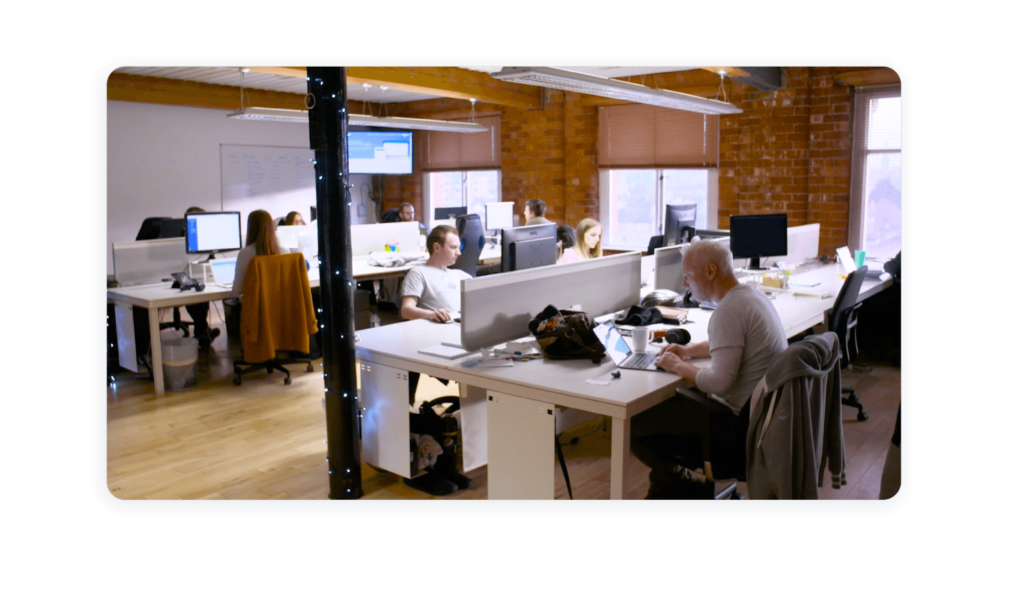 What do you like to do in your free time?
"I like to do DIY and make/restore things outside of work. I'm a keen walker and enjoy a long walk with the dog. I enjoy films and good places to eat, particularly anywhere that does buffalo wings!"
If you could meet anyone, living or dead, who would you meet?
"Major Richard 'Dick' Winters"
How would you sum up your experience with AuditComply?
"A whirlwind. It's hard to believe over five years have passed in what feels like 2."
If you're passionate about helping teams thrive and are excited by the opportunity to make a big impact at a fast growing company we'd love to talk to you! Apply today to join Aaron in our Development team, or check out our open roles.