AuditComply Voices: Meet Rachael Blakely
Richard Wilson
February 8, 2023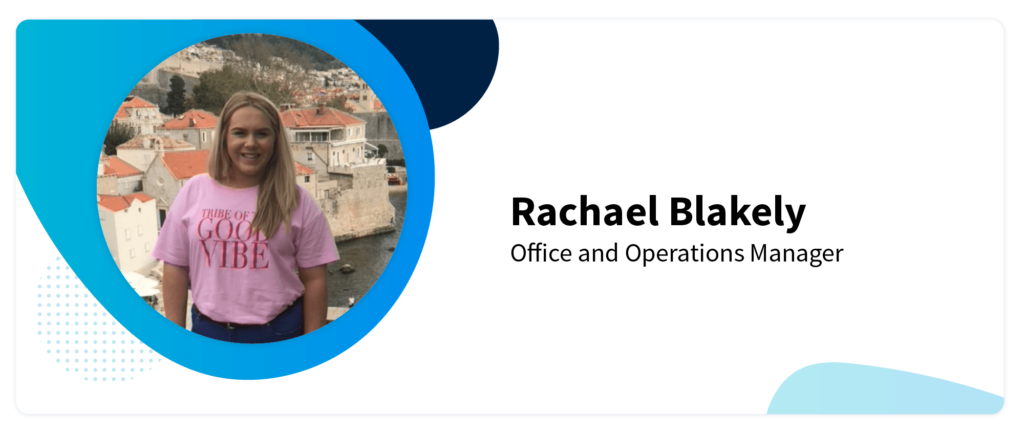 Welcome to our blog series where we feature one-to-one interviews with members of our talented team. Sit down, relax and take a minute to learn more about what life is really like here at AuditComply. Explore the twists and turns of each unique journey and what they value most about their impact on our company and customers.
Find out how Rachael's hard work has supported AuditComply in guaranteeing the protection and safety of customer data. Ensuring security, data privacy and legal compliance is at the heart of everything we do.
Meet Rachael Blakely, our Office and Operations Manager in Belfast.
Job Role: Office and Operations Manager
Time with AuditComply: 2 years 2 months
How would you describe AuditComply in three words?
"Innovative, motivated, social."
What brought you to AuditComply? What encouraged you to apply for the position?
"I was in a bit of a rut with my last job and looking for a challenge. It was evident from my interview that the team was very like-minded, sociable and driven. I needed that push in my career! I have grown so much in the short time with AuditComply, and the company has fully supported and encouraged that growth."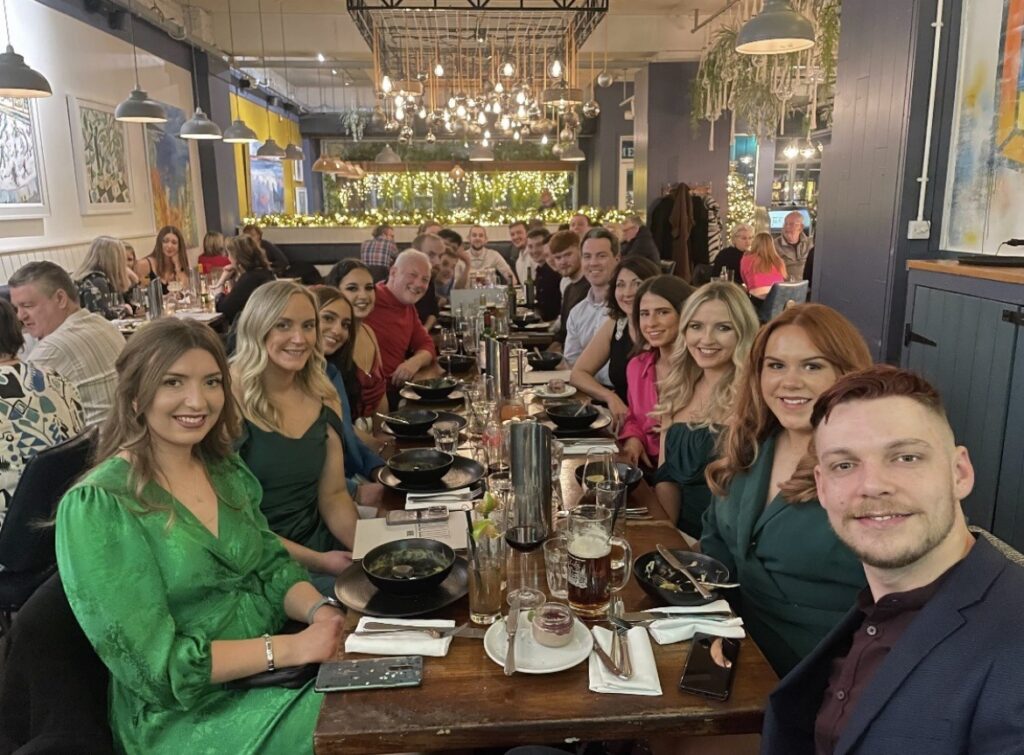 What excites you about working at AuditComply?
"The future of the product. It's really exciting to see how it changes and constantly strives to be better. The team is also fantastic and their focus and dedication is really encouraging."
What has been your biggest accomplishment since you joined?
"The successful implementation of ISO 27001 and a really successful surveillance audit. The ISMS is my baby so it's nice when hard work pays off!"
What has your experience been like with AuditComply's culture?
"Everyone is such good friends. It's always a fun day when we are all in the office together! The team is incredibly social and the company hosts many team-building events throughout the year!"
What parts of our mission do you connect most with?
"The team works hard to adapt the product to meet many different requirements and challenges. The can – do attitude is so refreshing."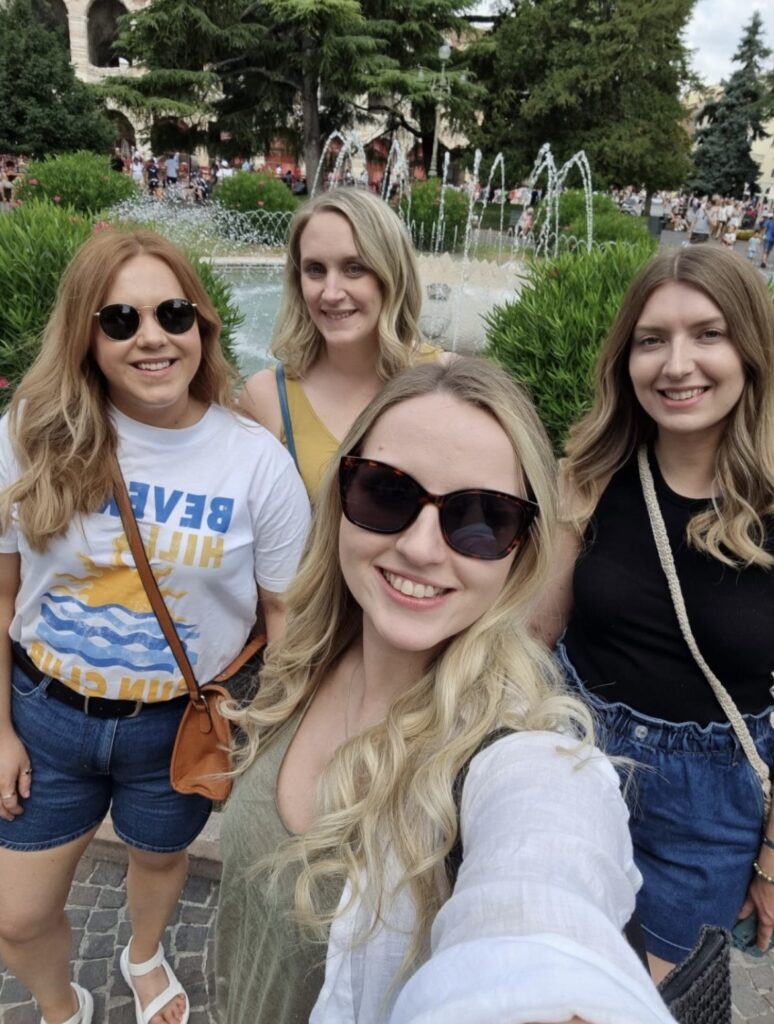 What are your favourite perks/benefits?
"Hybrid working and flexible hours are fantastic and encourage a great work-life balance. We get lunch bought for us every Tuesday and even though it can be the source for many disagreements, it is a lovely treat!"
How have you grown professionally since joining the team?
"My confidence has definitely grown since joining the team. Managing the information security system and getting us through our ISO audits has been really rewarding. I also successfully completed a short course with UU in Internet and Technology Law."
How would your family or friends describe you in three words?
"Determined, witty and loyal."
What would you do (career-wise) if you weren't in your current role?
"I think in another life it would have been great to be a long-haul air hostess. I'm generally quite good with people and getting to see the world would be a lovely bonus."
What do you like to do in your free time?
"I love to travel and I've visited some fantastic places. This year I am hoping to head on a road trip from North Carolina to Nashville, Tennessee."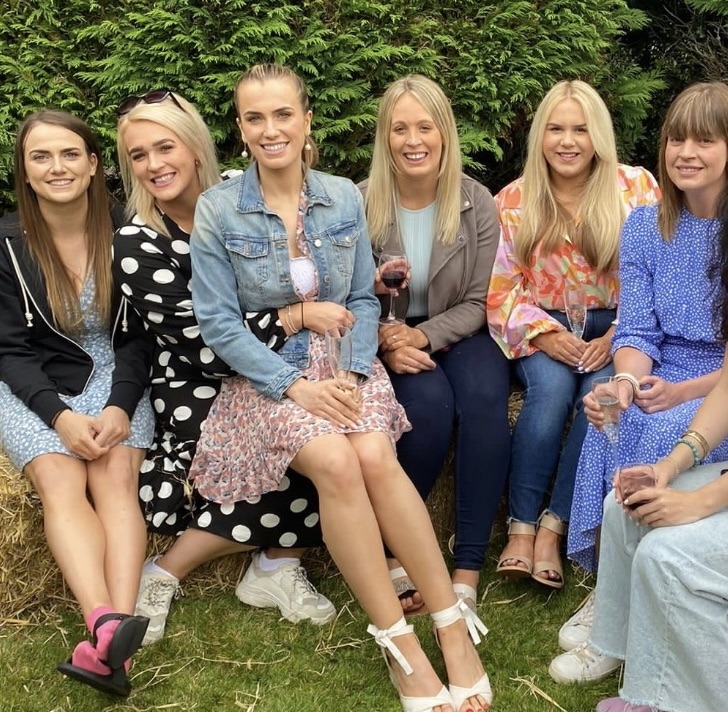 If you could meet anyone, living or dead, who would you meet?
"I would love to spend the day with my grand-parents when they were the age I am now. My grandfather passed away in 2010 and my grandmother is in the very advanced stages of Alzheimer's. They are two of my favourite people in the world and I miss them a lot."
How would you sum up your experience with AuditComply?
"Challenging, fun and I am excited for what lies ahead!"
If you are passionate about helping teams thrive and are excited by the opportunity to make a big impact at a fast growing company, we'd love to talk to you! Check out our open roles and apply today.