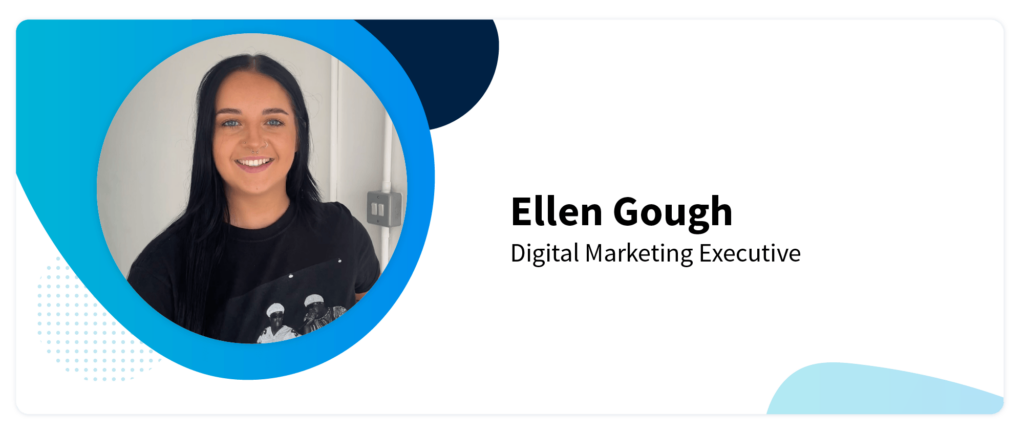 Welcome to the AuditComply Voices blog series where we feature one-to-one interviews with members of our talented team. Sit down, relax and take a minute to learn more about what life is really like here at AuditComply. Explore the twists and turns of each unique journey and what they value most about their impact on our company and customers.
Meet Ellen Gough, one of our Digital Marketing Executives here in Belfast.
Learn more about her career journey with AuditComply & how her hard work and creativity ensures that our customers reap the full capabilities of our products and services.
Job role: Digital Marketing Executive
Time with AuditComply: 7 months
How would you describe AuditComply in three words?
Motivating, dynamic and flexible.
What brought you to AuditComply? What encouraged you to apply for the position?
As part of my university degree I was required to find a Digital Marketing placement, that's when I came across AuditComply. I was made to feel very welcome and at home in my two interviews and I knew from the first contact that AuditComply would accommodate my mentoring needs. I was absolutely delighted to receive an offer for my internship and the opportunity to expand and develop my marketing skills. My initial impressions of the company have definitely proved to be correct and I now feel like I am a valued member of the team.
What excites you about working at AuditComply?
The work is very dynamic and each day is different. The role can be demanding but I feel I am fully supported all the way. I love the company culture and our work team is great craic. It's always an enjoyable day in the office when we're all together. I've made new friends as well as new colleagues, so it is nice when work doesn't feel like work!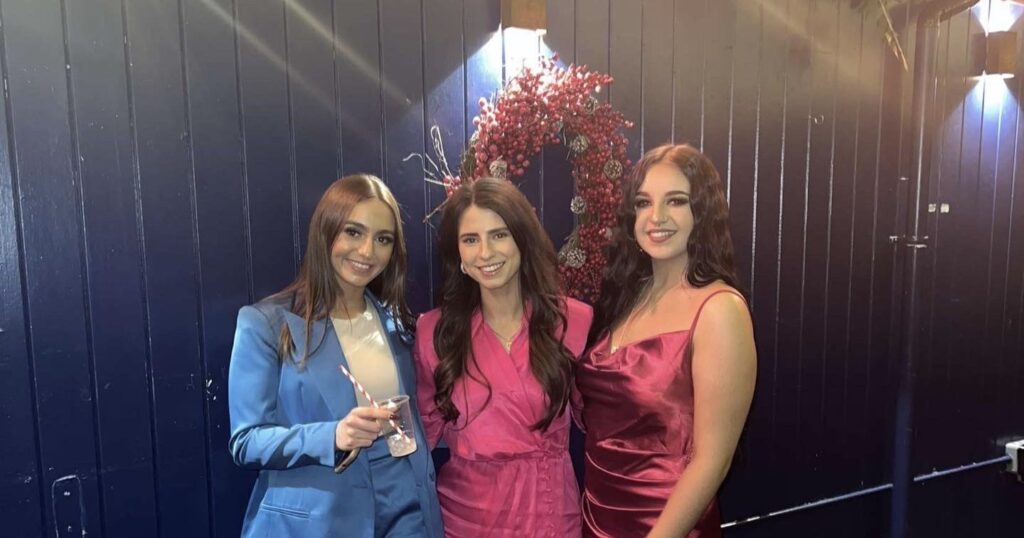 What has been your biggest accomplishment since you joined?
Despite still being in the process of completing my marketing degree and recognizing that I have much to learn, I have had the opportunity to take on multiple tasks and projects. Of these, I consider my most significant accomplishment thus far to be contributing to the development of the BRCGS marketing campaign. This project involved my first experience with our platform, and it brings me satisfaction to know that my efforts have had a positive impact on others.
What has your experience been like with AuditComply's culture?
Everyone gets on really well together and we often plan fun team building activities – I especially loved the Go-Karting! It's really motivating to be part of such a collaborative team.
What parts of our mission do you connect most with?
It gives me a sense of pride to know that I am contributing to the world's safety and wellbeing including making complex regulations as seamless as possible.
What are your favourite perks/benefits?
There are so many! Apart from the flexible working hours and early finish Fridays, I have to say I love the fact our office is dog-friendly. I'm a dog lover and it's nice to meet everyone's furry friends as well as being able to introduce my own. Also, we are generously provided a delicious free lunch every Tuesday, which is a nice treat!
How have you grown professionally since joining the team?
My confidence has developed immensely since I joined AuditComply. Being given the responsibility for numerous tasks and being thrown in at the deep end has really benefited my personal development. I have learned many valuable marketing skills and experienced how to overcome challenges in the industry first-hand, which I wouldn't have the opportunity to do in university alone.
How would your family or friends describe you in three words?
Passionate, empathetic, fun.
What would you do (career-wise) if you weren't in your current role?
I am really interested in true crime and had considered applying for a Criminology degree as I thought that the role of a private investigator or detective would be very exciting and fulfilling. On reflection, I decided Marketing would be a better fit for me and would present better opportunities in the future, whilst remaining in the same broad field – human behaviour; behavioural psychology; and goal motivation.
What do you like to do in your free time?
I would consider myself to be a very social person and I am lucky to have such supportive friends. I help my Dad out with the social media posts for his tour guiding business – it's nice to be able to teach him something, after all the help he has given me over the years. I enjoy travelling, planning trips and activities with my friends, and of course walking my two cockapoos Dorothy and Henry! I have also recently rediscovered my love of reading, and have just started "A Good Girl's Guide to Murder".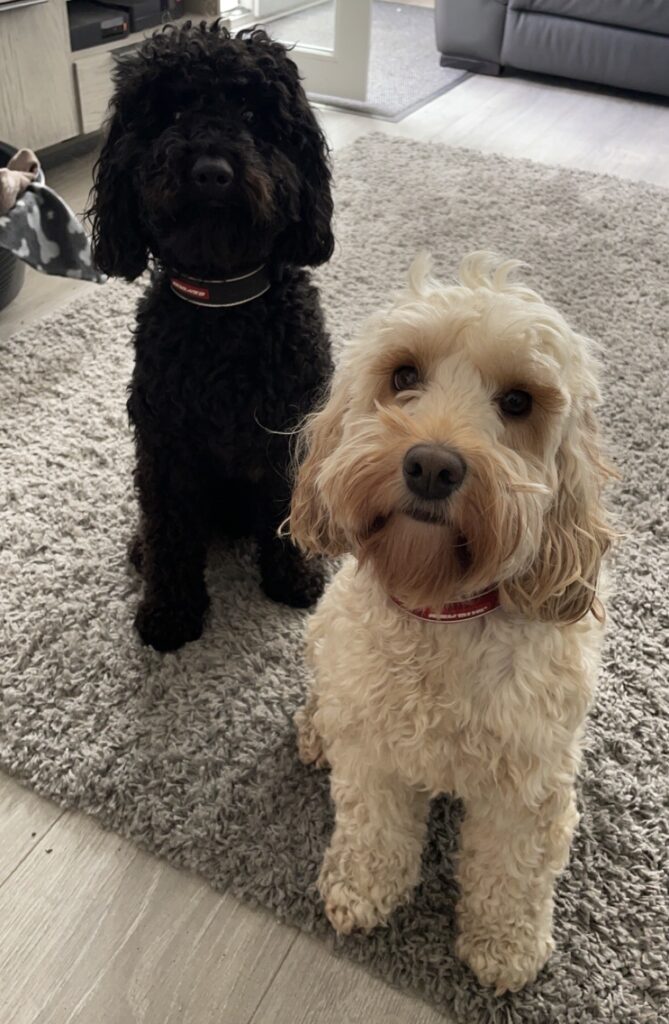 If you could meet anyone, living or dead, who would you meet?
I would love to meet Lewis Capaldi. I wouldn't actually listen to his music much, but I think he is hilarious and would be a lot of fun!
How would you sum up your experience with AuditComply?
I have had so much fun and learnt so much in such a short period of time. It is a very fast-paced environment so you need to be on the ball!
If you're passionate about helping teams thrive and are excited by the opportunity to make a big impact at a fast growing company we'd love to talk to you! Check out our open roles and apply today.