Integrity and Authenticity in Food Safety
Richard Wilson
February 1, 2017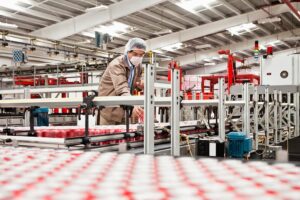 *Christine Kane, AuditComply's expert Auditor and Technical Manager, gives her wise insight into tackling some of the food safety challenges currently faced by Technical Managers in the food industry.*
'Integrity' – this word has been consuming my thoughts recently. It is on the lips of every Technical Manager in the food industry and goes hand in hand with another word – 'authenticity', which is a new word that has been inserted into BRC Food Standards.
The 17th century novelist Samuel Richardson said "Calamity is the test of integrity". When something goes drastically wrong can we stand up and without fear honestly explain to our customers what went wrong? Wisdom is knowing the right path to take, integrity is taking it. This is the message we must now ensure our purchasing teams understand. After Horsegate, the consequences of poor decisions made during the purchase of raw materials, is being clearly felt. Not least by technical managers, who must now add authenticity onto their challenge of the supply chain. They also must include food fraud and vulnerability of raw materials and packaging into risk assessments.
A number of clauses in BRC standards relate in some way to authenticity. We need to undertake activities such as horizon scanning and vulnerability assessments to determine if the raw materials we use are at risk of substitution or adulteration at any point in the supply chain. This presents many difficulties such as:
-Where do we find accurate, reliable information?
-How do we get the information we need from our suppliers especially if the supply chain includes agents or brokers?
-How do we ensure we have examined every area of concern?
*TACCP * – 'Threat Analysis Critical Control Point' is one method of assessing all threats that are applicable to our business, but to carry it out we must have information on historic, current and future threats.
Control of agents and brokers is a very difficult area at times. They must come on board and provide us with accurate information on the product we purchase from them. However often they never see or handle the goods they sell and may well have little or no understanding of the threats surrounding particular raw materials. We are going to have to work closely with them in order to ensure a secure food supply chain.
One way to do this may be by requesting them to undertake the *BRC Agents and Brokers Standard.*
Transparency is the key to achieving honesty and integrity from all concerned with supply of our raw materials.
About AuditComply
AuditComply is a fast growing technology startup which has developed a comprehensive Electronic Quality and Compliance Management Platform, which is used across industries that need to control and manage risk such as; the accreditation industry, food, manufacturing, financial services and the automotive sector.
AuditComply increases productivity through efficient data collection, instantaneous reporting, issue tracking and data analytics. Supply Chain auditing is revolutionised with supplier access for self assessments and non conformance management making supplier performance monitoring more reliable and effective. The cost of non-compliance is high, with wide reaching financial, commercial and legal consequences, affecting brand reputation, contracts, and with the risk of financial penalties. AuditComply helps mitigate risk, drives quality and optimises the complete manufacturing process from supplier to customer.
For more information about AuditComply contact info@auditcomply.com or visit the website at www.auditcomply.com.