Free Guide to Changes in BRCGS Issue 9
Aimee Lyttle
August 30, 2022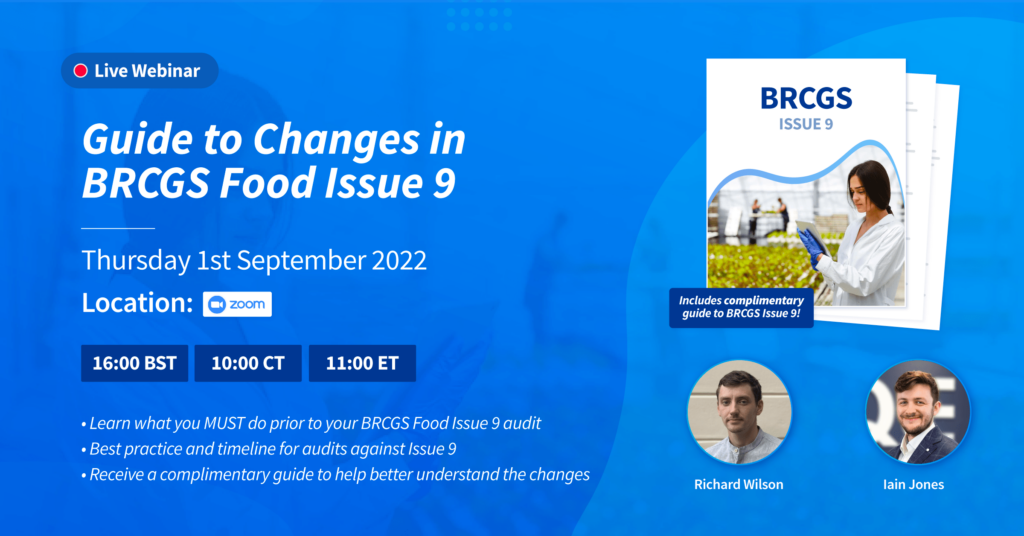 If you are a food Manufacturer, distributor or processor, you've likely heard of BRGCS. The Brand Reputation Compliance Global Standards are recognized worldwide for its contribution towards harmonizing food safety standards across the supply chain, having established itself as the global benchmark for food manufacturers. Of course, obtaining such accreditation can only be achieved with a strict compliance strategy in place. Issue 9, the most recent revision of BRCGS was published on 1st August 2022 and is set to go live in February 2023.
The updated standard will include some significant changes to sections relating to Food Safety Culture, Validation and Verification, and Training and Competence. Naturally, as a GRC management platform provider, we work with a multitude of food manufacturing organizations to ensure the utmost food safety compliance. The team here at AuditComply have made it our mission to get food safety professionals up to speed with the latest BRCGS requirements. With that being said, we are thrilled to be hosting a live webinar covering 'Guide to Changes in BRCGS Food Issue 9' on September 1st.
The requirements of Issue 9 represent an evolution from previous issues, with a continued emphasis on management commitment, a food safety programme based on HACCP, and a supporting quality management system. Join Richard Wilson and Iain Jones, to get your organization ready for audits against the standard, and receive a complimentary guide to help you better understand the upcoming changes.