Release 7.10 🔔 – Bulk Edits, Improved User Management, Greater CAPA, and more!
Richard Wilson
October 7, 2022

What's New in Release 7.10?
[NEW] Bulk Update Due Dates
Select multiple Non-Conformances and update due dates at mass, saving you time & effort when managing Non-Conformances.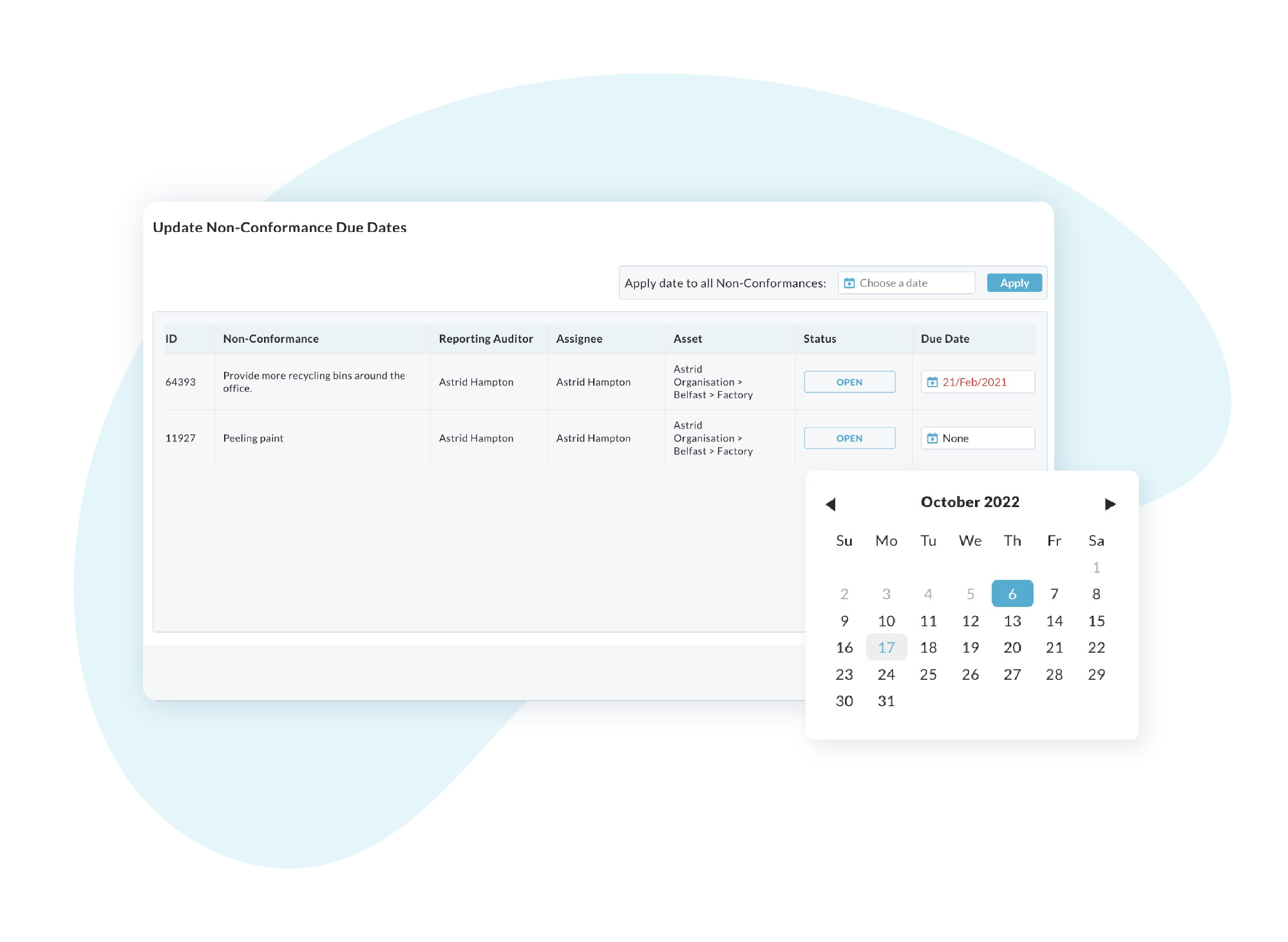 [NEW] 'Add User' Profile Access
Customize access when adding a user or contact, instilling confidence your users have the correct access to the right information when joining their environment.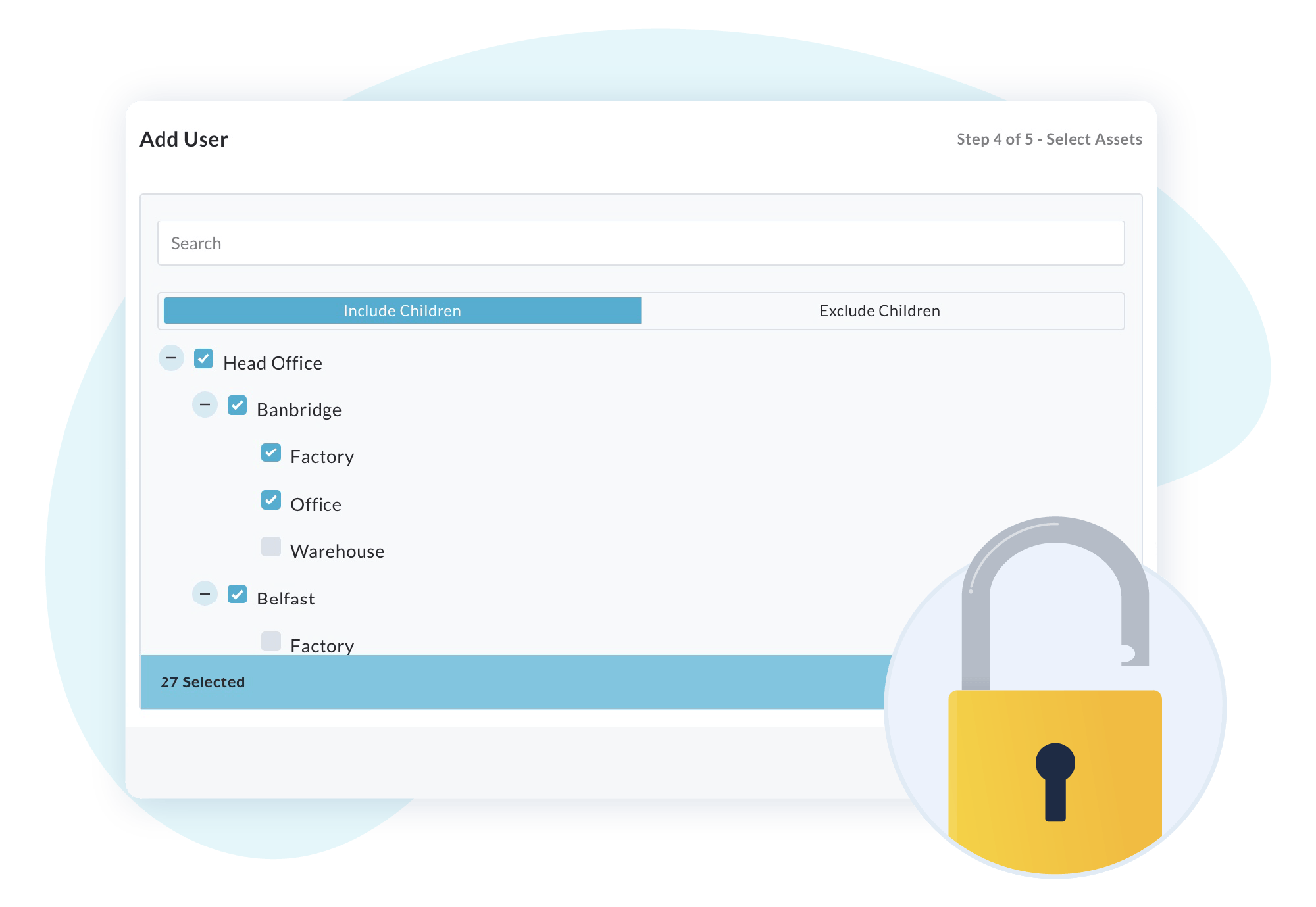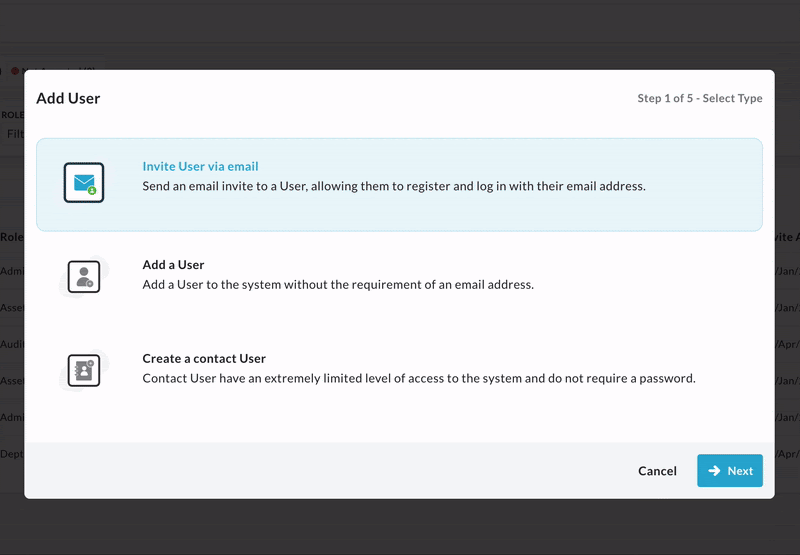 [NEW] Close Assessment With Open Tasks
Configure assessments to allow audit closure with open tasks, helping streamline the closure of your audits despite on-going action management.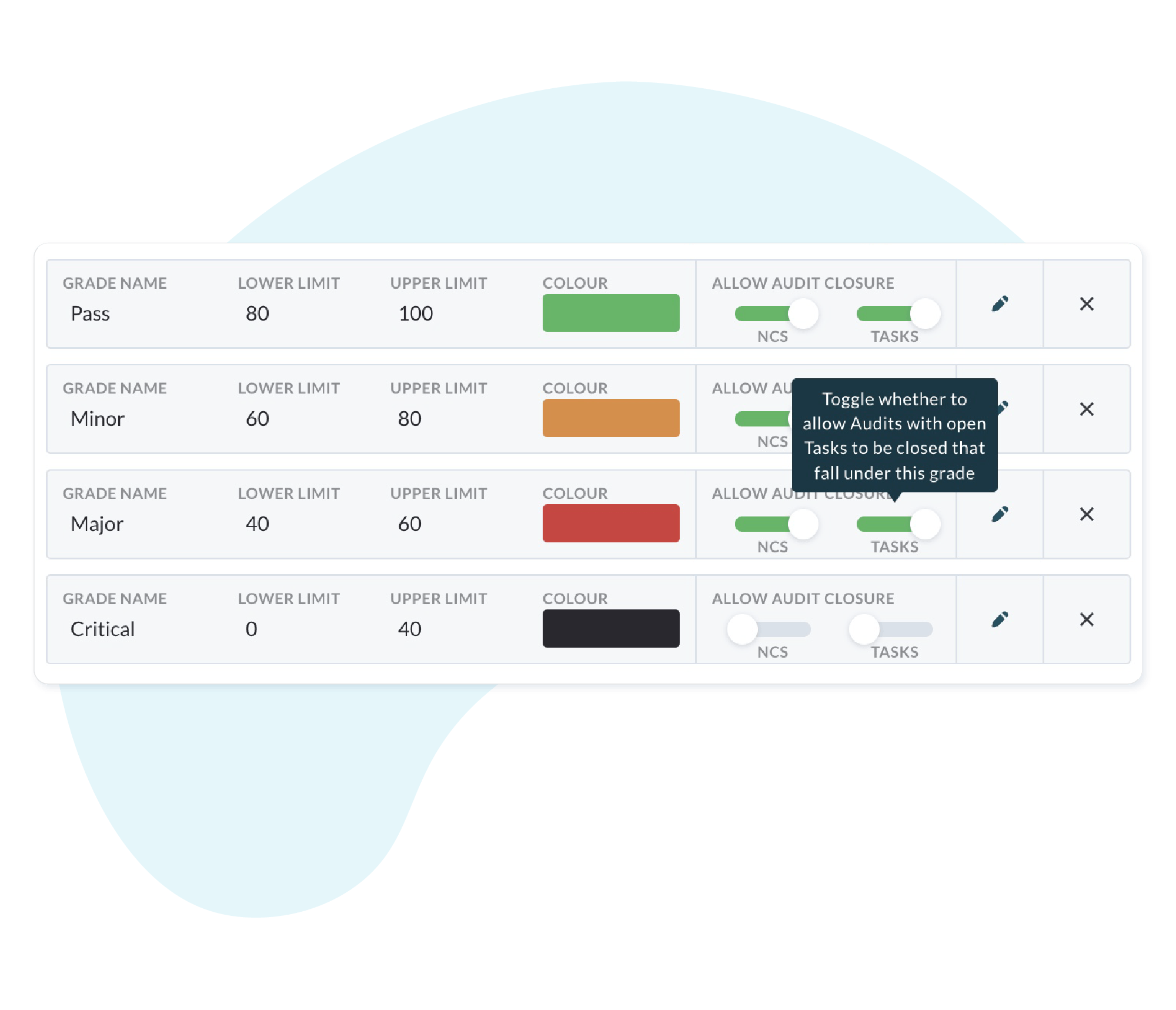 [NEW] Share Tasks Via Email
Similar to Non-Conformances, you can now share tasks via email with any internal or external stakeholder from the completed assessment report.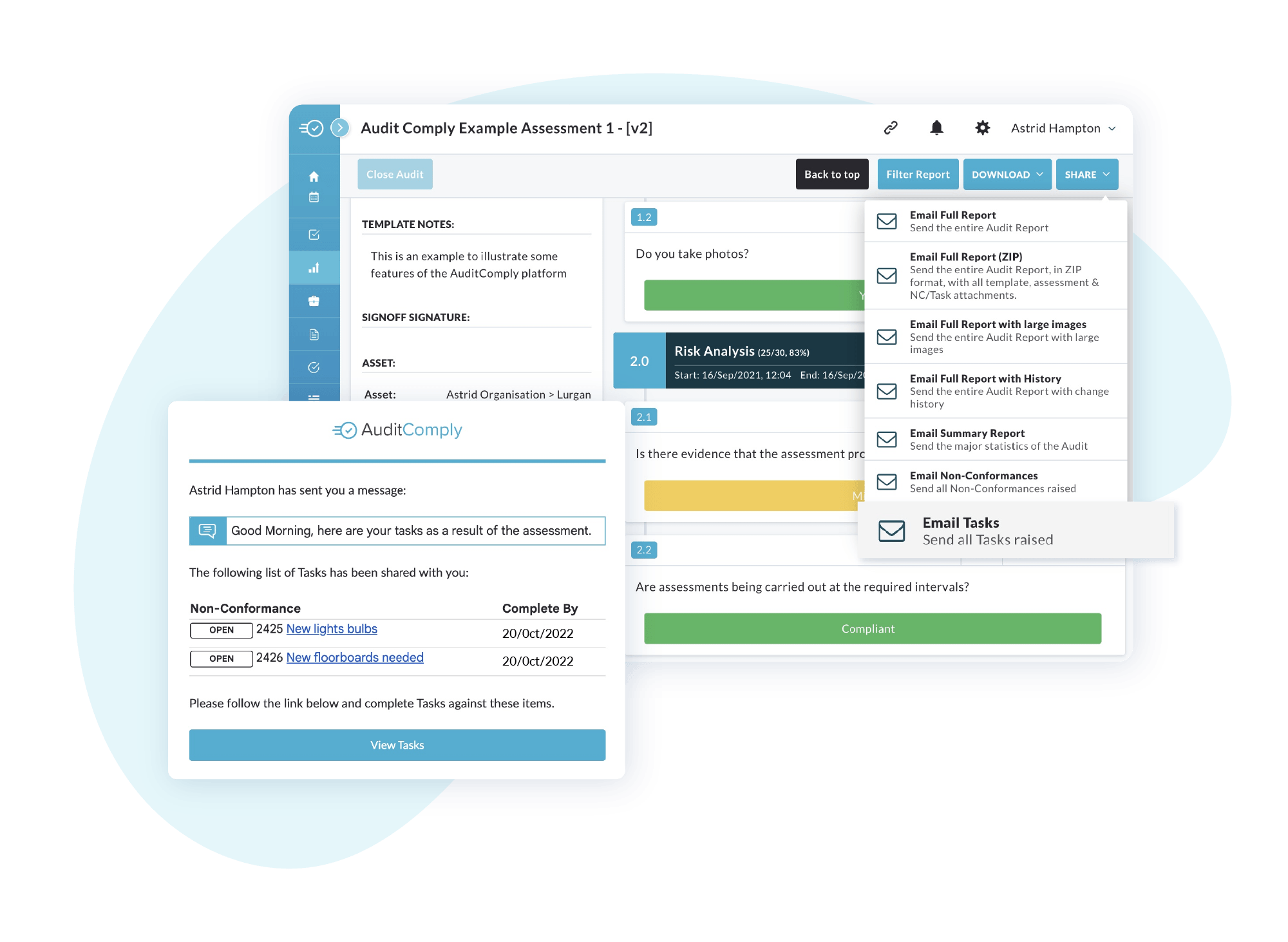 [NEW] Non-Conformance, Task & CAPA Reporting
Non-Conformance & Task reports now show 'Reporting Auditor' and Corrective action & Preventative Actions have been added to Non-Conformance CSVs exports.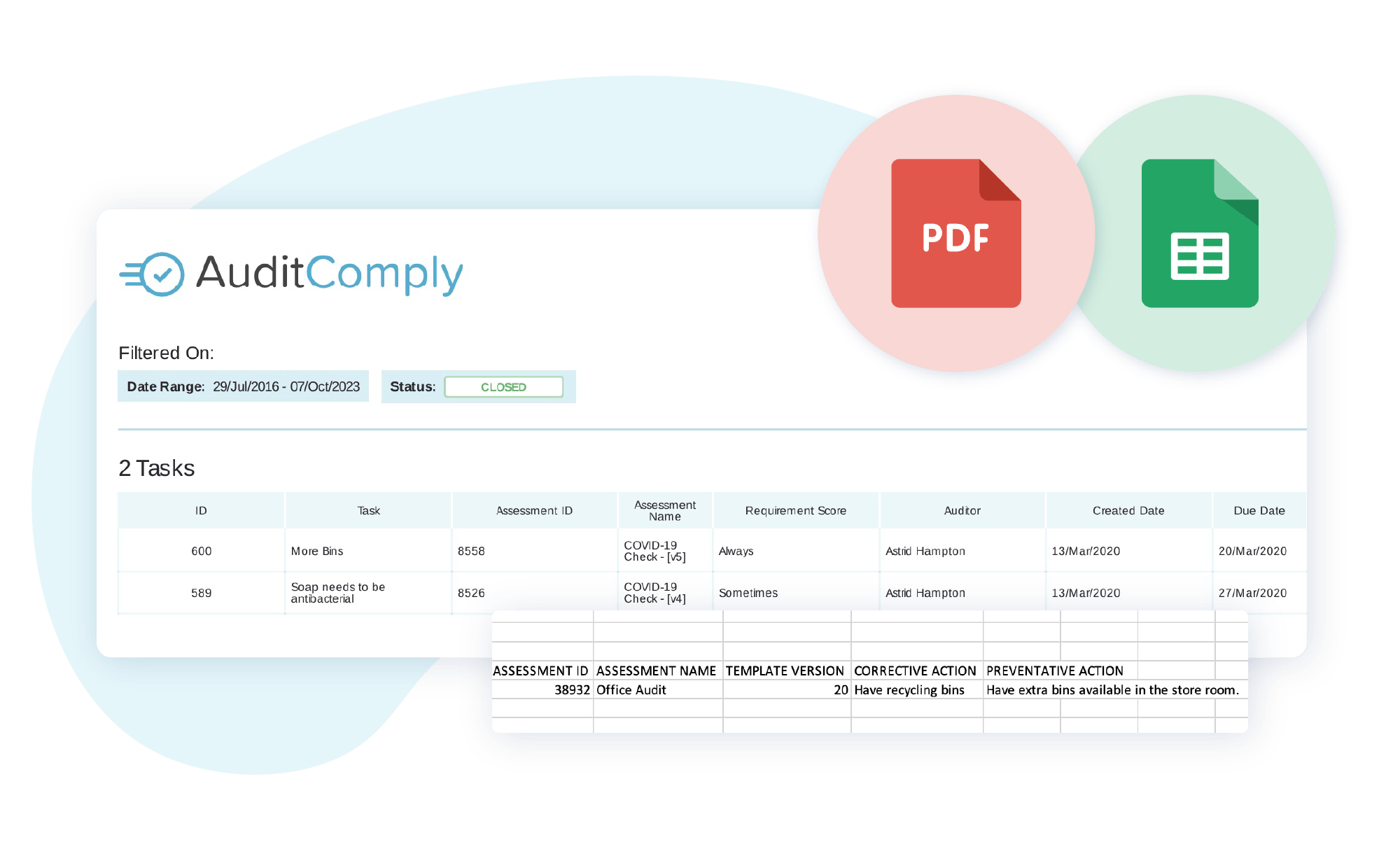 Additional Improvements
-Bug updating the assignee on an In-Progress NC has been resolved.
-Executive Report orientation setting from the template when the template was created through the assessment list has been fixed.
-Improvement to the keyboard on iOS makes it easier to enter negative numbers.
-The issue with the reminder count on the scheduler has been resolved.
-Bug fixes🐞
Have a Question or Require Support?
Please visit our Help Center for FAQs or get in contact with the AuditComply Support team directly at help@auditcomply.com